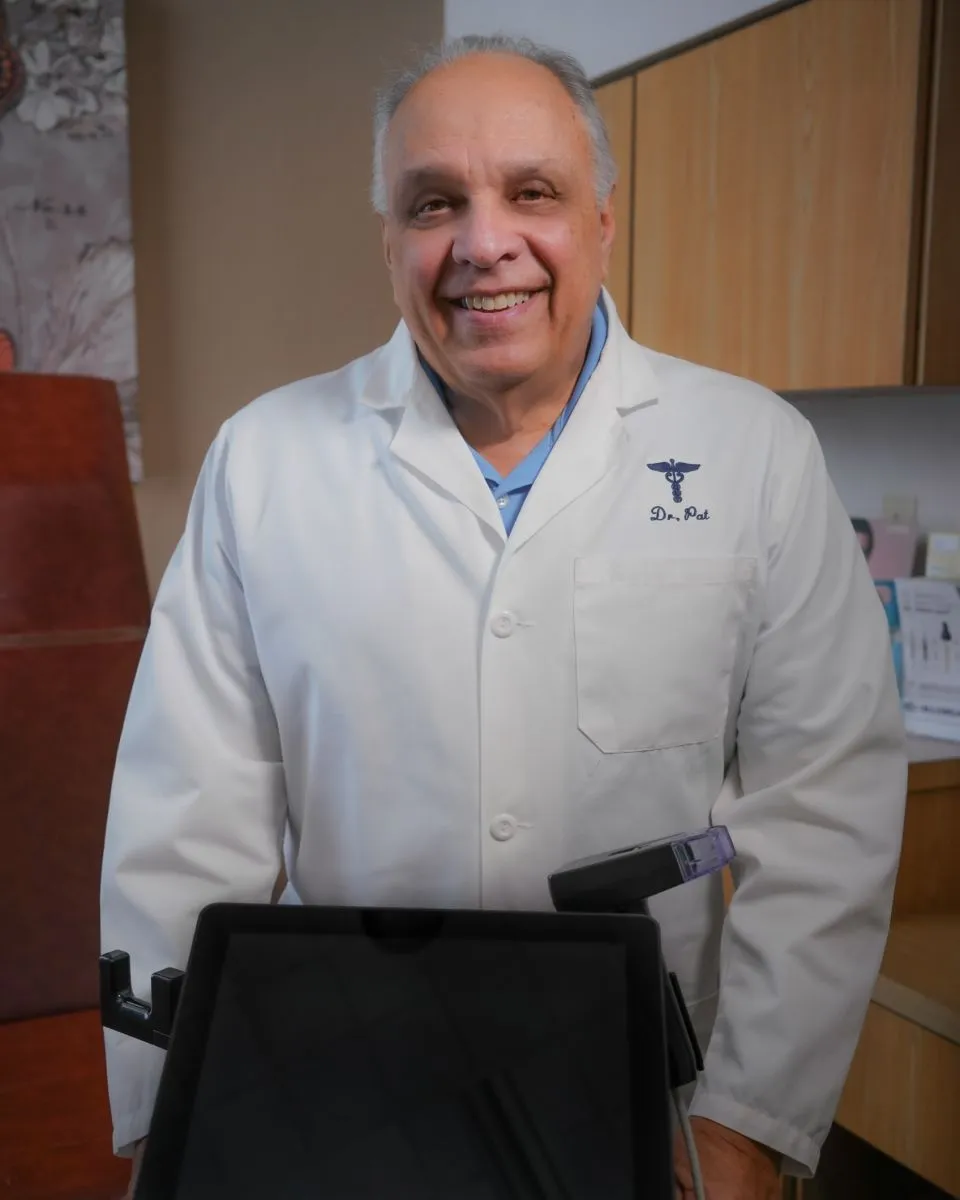 All our professionals at Women's Health & Forever Young Aesthetics maintain the highest levels of accreditation and pursue ongoing education to stay abreast of the latest trends in gynecology & aesthetic health.
Dr. Patrick Macedonia specializes in Gynecology and Aesthetic Medicine. For the past 30 years, he has practiced women's health and since 2004, expanded his offerings to include aesthetic care and treatment to minimize the effects of normal aging. Dr. Macedonia provides adolescent care, menopausal treatment, second opinions for hysterectomy and alternatives, advanced laparoscopic surgery, minimally invasive surgery, diagnosis and treatment of osteoporosis as well as the enhancement of women's beauty through aesthetic medicine.
Dr. Macedonia strives to treat his patients with the highest degree of professionalism, sensitivity, care and compassion. He is dedicated to taking the necessary time to listen to your concerns, in order to treat the whole person.
Taking care of a woman's special health needs is an important one. His goal is to provide you with the most advanced medical services, knowledge and technological tools in a comfortable, supportive environment. His relationships with his patients are grounded in trust and honest communication for the purpose of protecting one of your most valuable assets…your good health.
Dr. Macedonia and his medical team are single-minded in their uncompromising commitment to:
Preserve the health and well-being of every patient through routine health maintenance, preventive medicine, and concerns regarding serious illness.
Manage an office schedule which is respectful of patient's time and provides maximum interaction with each patient.
Uphold the highest standards of professionalism and ethical values.
Assist each patient to ensure understanding of all available medical, surgical and aesthetic options.
Create a doctor-patient experience that is highly valued by patients.
In addition to routine health examinations and the diagnosis and treatment of female disorders, Dr. Macedonia offers a comprehensive ensemble of the latest and safest technologies, minimally-invasive surgical and office-based treatments to minimize your discomfort and recovery time should you require more advanced care.
Today's competitive youth-oriented society has made aesthetic care an important option. Forever Young Aesthetics was developed to help patients feel more confident in their own skin. Oftentimes, when we are dissatisfied with the way we look, other areas of our lives are affected. Dr. Macedonia's aesthetic treatments are a safer, easier and more inexpensive alternative to cosmetic surgery designed to improve your appearance today and for years to come. He and his staff deliver the safest results-oriented treatments with little or no recovery time.
We are accepting new patients and look forward to serving you soon. For a free aesthetic consultation, please call our Steubenville, Ohio office or email us today.
Sincerely,
Dr. Pat and his Medical team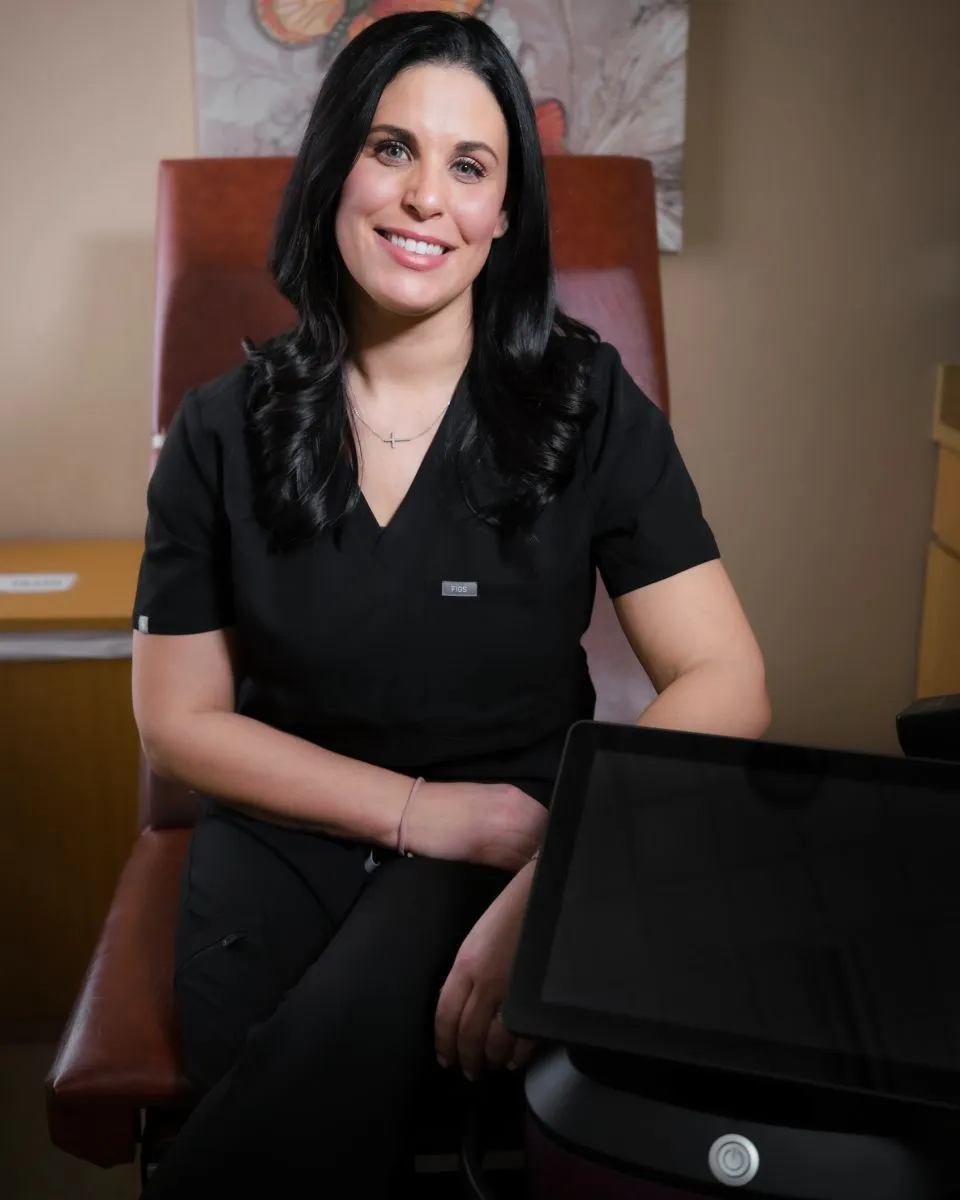 Jamie: Nurse & Office Manager : Responsible for making sure your visit is pleasant from beginning to end by overseeing every aspect of the practice. Jamie also assists Dr. Pat in gynecological services and provides patients with surgical preparation. She will be the last friendly face you encounter when leaving the office to schedule any additional services or follow-up care.
Sandy: Medical Assistant : Providing patient care with Dr. Pat for over 30 years, by assisting with procedures and catering to each patient individually. Sandy has developed many long lasting friendships with patients and continues to provide specialized care to everyone who walks through the door.
Kathy: Medical Assistant : Responsible for checking in and reviewing patient information, Kathy ensures Dr. Pat has the information needed to address your concerns. She is the foundation of our smoothly operating office by making sure each patient receives the time, attention, and services they deserve and keeping the rest of the office on pace.
Tori: Administrative Assistant : The first smiling face you will see when you enter the office, Tori handles the clerical and administrative duties to simplify your office visit. She works as a liaison between Dr. Macedonia, other staff, and our patients to ensure your visit goes smoothly.